BDBG Realty is a Boutique Real Estate Firm Serving North Texas. The Broker/Owner, Bob Dillon, has served the North Texas Real Estate Market since 2004 and is proud to still serve many of his earliest clients today. Bob was a RE/MAX Realtor for 8 years Prior to Opening BDBG Realty. BDBG Debuted with a Multi Million Dollar Year and has Continued to Grow. BDBG's Main Office is convenient to Interstate 35, on Oakmont Golf Course (teebox number 3). Offices and Conference Rooms are Also Available for Client Meetings in Allen, Frisco, Plano and Sundance Square Forth Worth.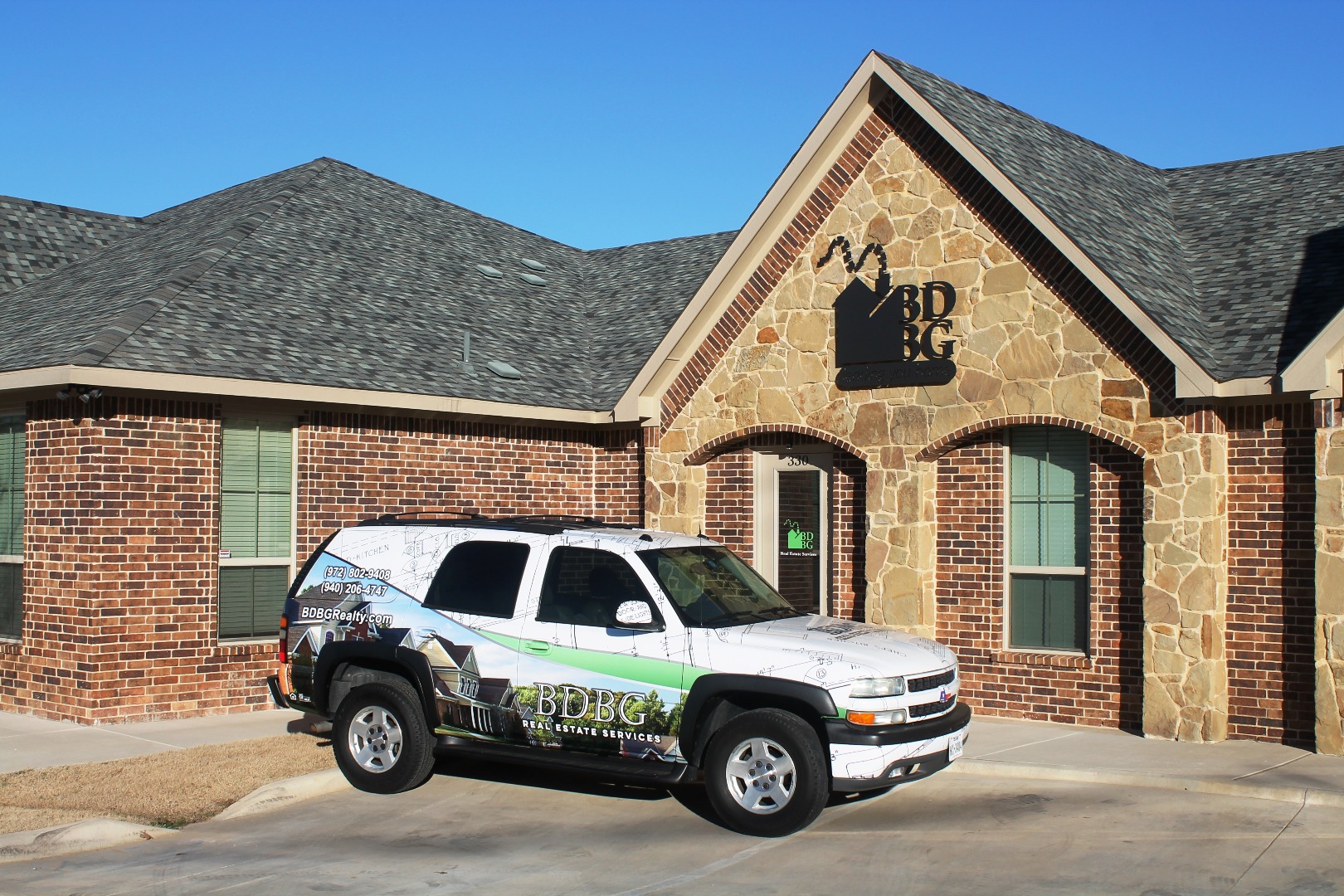 Did You Know that Every Real Estate Transaction in Texas is Actually Conducted by A Real Estate Broker, not a Realtor or Real Estate Agent. You See, Realtors and Real Estate Agents Must Use their Broker's License Number on All Documents. Think of it as a Legal Aid Versus an Attorney. Wouldn't You Rather Use an Attorney Than a Legal Aid When Negotiating a Legal Contract? Of Course You Would! The Same Applies Here. As The Broker/Owner of the Company, Bob Dillon Oversees Every Contract and Ongoing Stage of Negotiation to Ensure that you Receive the Best Strategies, Knowledge and Results!
Seller Perks

*BDBG Employs a Professional Grade Drone with a Sony 4K Camera for Listings at no Additional Cost to Sellers
*BDBG Employs Professional Staging to all Listings at no Additional Cost to Sellers

Don't Accept just 1 set of Comparable Sales or Listings (Comps/CMA) from a Competitor of ours, Demand a Micro and Macro set of Comparables.
Buyer Bonuses

*If You Decide to Sell A Property Within 24 months of Purchasing Through BDBG, We Will Sell it for Zero Commissions
*BDBG Purchases a 12 Month Home Warranty Policy for Its Buyers New Properties-A $475.00 cost